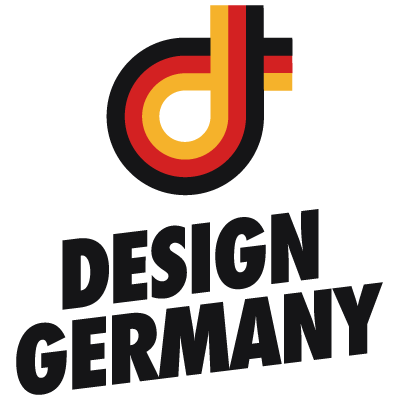 What is Design Germany?

We are a group of people which have formed a network in order to focus our individual strength into one single package. We have Design, Print, Server Solutions, Content-Management-Systems and Webprogramming to offer.

Each of us can be addressed individually or be combined in any way as a project requires.

We figure if people in or outside of Germany visit this site in search of qualified people, they might find what they need here.
Services

Brand Strategy
No brand without planning. We think before we draw.

Corporate Design
We develop and design all visual elements like logos, color guides, picture styles, and make sure that their interaction works as a whole.

Web Design
We build all of our websites. We take great care constructing easy-to-use interfaces, layered on top of exciting graphical designs. This and impeccable craftmanship in programming will provide a high and lasting customer experience and satisfaction.

Content Management Systems
We use the Typo3 Content Management System for our websites.

Print
We provide Offset and Digital Printing Services.

Server Space
For corporate sites. For smaller sites. Or the "I need just one little email-address" type of guy.
We deliver.
Who's who?

Frederic K. Herring
As a Creative & Art Director, Frederic K. Herring designs printed and web based media. His resumee includes work for Novartis, Roche, Stiftung Warentest, Epson and Bilstein.
Visit website

Georg Theiss
Georg Theiss is a professional Typo3 programmer from Weil am Rhein, Germany. His resumee includes work for Aldiana, Data Lynx, Arcondis AG, Wirtschaftsregion Südwest, City Offenburg.
Visit website

Sicde
Jan Kienecker, the founder of Sicde, is a webspace provider from Hamburg and provides his services in a very efficient way: You only buy what you really need. This means that you can define every bit & byte of your webspace as you like.
Visit website
FAQ

What can we expect from you?
We are very efficient and fast. We deliver what you expect and really need. Sometimes even more.

How do we know that we are a good match?
We do more in a days work than others might do in a week. We work systematically. You don't pay for chit-chat, meetings and fluffy-fluff. You pay for professional experience. And results.

Do we need to meet in order to do business?
No, not at all. We can do this via phone or email.
Links
Legal & Privacy Notice

Responsible for this website

Frederic K. Herring
Brunnenstrasse 26
66892 Bruchmühlbach-Miesau
Germany

Email: info at designgermany dot com

Design, Content © Frederic K. Herring, www.fkh-design.com
'Design Germany' and 'Deutsches Design Rules!' logodesign © Frederic K. Herring, www.fkh-design.com

Legal Notice: www.fkh-design.com/legals.html
Data & Privacy Notice: www.fkh-design.com/privacy.html